Our Chiropractic Techniques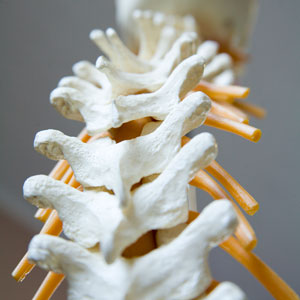 At Hoffart Chiropractic, we use a number of highly-effective adjusting approaches to help improve spinal biomechanics and reduce nervous system interference. The approach we use is based on our clinical judgment and years of experience.
The primary adjusting techniques we use include:
Gonstead
This full spine approach relies on X-rays and a heat-sensing instrument for a thorough evaluation and documented results.
Atlas Orthogonal
After studying the relationship between your skull and spine, our instrument uses a gentle percussive force to move the uppermost bone of your spine.
Activator Methods®
This is a system of spinal evaluation combined with a handheld adjusting instrument that delivers a consistent, low-force thrust.
Diversified
After identifying which vertebrae have lost their normal motion or position, a specific manual thrust is applied to free up "stuck" spinal joints.
SOT
Sacro Occipital Technique helps normalize the relationship between the pelvis and the head, using gravity to make the necessary correction.
AK Applied Kinesiology
Testing the strength of specific muscles of your body helps us find structural, chemical and mental problems and monitor your results.
Active Release®
Athletic injuries and many muscle-related conditions respond quickly and permanently with this state-of-the-art soft tissue technique.
Completed a course of study in Chiropractic Neurology taught by Ted Carrick, DC, PhD.
Full Body Certified – Active Release Technique Provider
Completed course of study with Spine Research Institute of San Diego with Advanced training in Whiplash injuries
Low Speed Accident Reconstruction
Live Human Occupant Crash Testing
UC Riverside Accident Reconstruction Certification
Call Hoffart Chiropractic, Inc. and schedule your appointment today. The road to wellness begins here.
CONTACT US »
---
Chiropractic Care Rocklin | (916) 632-8315