Meet Dr. Vincent Hoffart
My pledge is to continue to learn and add clinically relevant changes to the office, not for change's sake, but for the betterment of the patients we are privileged to serve.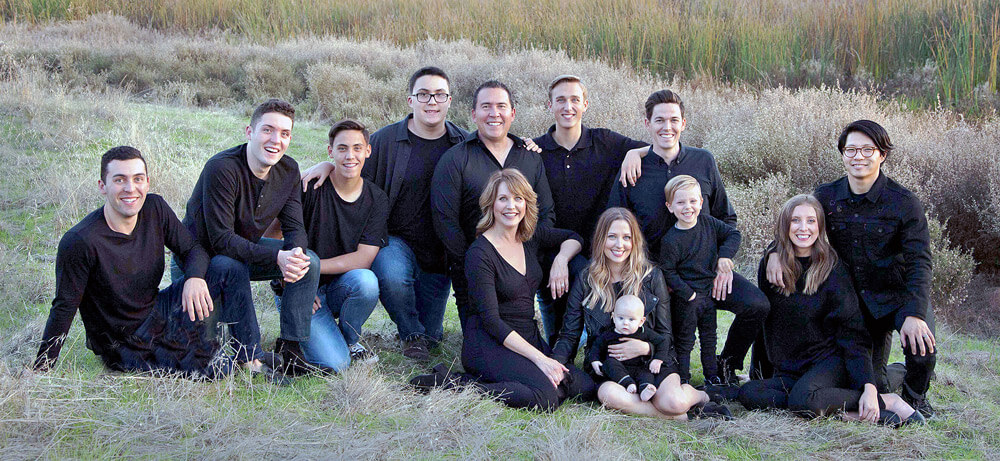 "Don't I need a pill or a shot for this back pain. Mom?" This was my response as we were driving away from Del Oro High School after freshman football practice for my first chiropractic appointment. It was 1980 and after years of working around the family "mini-farm" and athletic endeavors, my low back had given out. I had grown up in a household where we didn't take medicine for much of anything but I had zero knowledge of chiropractic and its natural health benefits at the time.
My Chiropractic Story…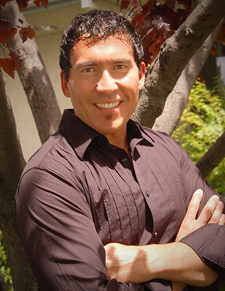 My mom (moms really do know best) knew of this local chiropractor via personal acquaintance. What struck me initially about the chiropractors office was that nobody was crying, bleeding or sleeping from waiting for hours to be seen by the doctor like most of my past experiences at the MD's. It didn't smell like antiseptic or worse (ie: vomit). It was pleasant there. The magazines were not 2 years old and torn.
My initial meeting and exam didn't involve any poking or probing in places I was uncomfortable in exposing. The entire process seemed very efficient although I didn't get to see my x-rays until the next day. My first adjustment was a thing of beauty. I went from needing assistance getting up from a chair to 70% better in a matter of 10 minutes after treatment. I was back to playing football and dunking basketballs within the week. No drugs, no side effects…just improved function: naturally!
"I knew my first year of high school that I wanted to be a Chiropractor"
It was simple really. Helping people was something that was instilled in me by my parents and grandparents. Healthcare was something I was interested in as I began to study exercise, weight lifting and nutrition as early as 4th grade.
My thoughts about being a medical doctor weren't great. When I went to the MD's as a youngster I recalled lots of crying children, the nasty taste of penicillin for ear infections, the smell of vomit….not my cup of tea. Dentistry didn't hold much for me as I've never had a cavity or an ill experience at the Dentist…no experience really in my youth.
But I noticed at the Chiropractor's office almost everyone was smiling. It smelled pleasant. If someone was in lots of pain they almost always walked out feeling better and it was a hands-on experience. My first Chiropractor was a somewhat flashy Doc but that isn't what swayed me (I didn't really have a concept of money back then). It was the fact that people enjoyed their experience at that office and it was a different paradigm. It was about fixing the cause of peoples' problems and not giving them a pill, lotion or potion to treat the ache, pain or ailment: FIX the CAUSE of the ache, pain or ailment. That made sense to me!
Graduate of Life Chiropractic College
My experience at
Life Chiropractic College West
was a terrific one. My classmates were rather diverse and yet we became a pretty close knit bunch. I really had no idea how grueling the studying was going to be: Biochemistry, Microbiology, 9 months of Human Dissection Lab, X-ray Physics, Neurology, Spinal Motion Palpation, Adjusting Techniques…It was tough. But it also was a great time to learn from such a group of people with tremendously varied backgrounds. I was a kid from a small town learning not just how to care for the human body but how to interact with the human condition. My point is while the educational process was rigorous and the National and State Boards were grueling…the experience of learning in that environment was invaluable.
Practice Philosophy
My practice philosophy has evolved somewhat since beginning practice in 1991. I used to be primarily a "pain based" practice and while I would talk to patients about 'maintaining' their spines and bodies it was primarily to avoid PAIN. Over the years I have seen many of my patients age and go thru a variety of health challenges. Some of these people have made better choices in regards to taking care of their health (ie: nutritional supplementation, healthy eating practices, regular exercise and Chiropractic care) while others ignore their bodies until a "symptom" would bring them into the office. It was odd to see those same people spend $2000-$3000 per year to maintain their depreciating luxury automobile but not want to invest in "maintaining" the very body that they will have for a lifetime!
The evolution in my practice paradigm is that I want to encourage people to think "long-term" and care for their bodies but I also honor those that want symptom care too. In today's world of convenience and a "pill advertised for every ailment" I want people to understand that HEALTH requires some degree of maintenance. How we age often is evidence of our most consistent choices in life.
My practice continues to evolve as new understandings and technology in healthcare are discovered. I continue to attend lectures and scour the clinical realms to improve as a clinician for my patients. The addition of Atlas Orthogonal, Active Release Technique and Integrative Diagnosis in the past several years are examples of evolving Hoffart Chiropractic into a more complete office for people that are looking for solutions to their problems. I am not ashamed to admit that I am an information nerd when it comes to what I do as a Chiropractor. My pledge to my patients is to continue to learn and add clinically relevant changes to the office, not for change sake, but for the betterment of the patients we are privileged to serve.
Certifications & Continuing Education
1997 Postgraduate Neurology Diplomate Program – Instructor: Ted Carrick, DC, Ph.D.
2002 Spine Research Institute of San Diego
Whiplash and Brain Traumatology Instructor: Dr. Arthur C. Croft
CRASH (Center for Research into Automotive Safety and Health) – August 2002
Full-scale reconstruction training program using live human occupants and BioRid dummy in low speed and side impact automobile crash testing – 17 hours
2002 Occupant Kinematics course with Sean Shimada, PHD. 15 hours – September 19-20, 2002
Accident Reconstructionist – UC Riverside – 40 Hours October 21-25, 2002
2004-current Active Release Technique Full Body Provider Active Release Technique Long Tract Nerve Entrapments
On a Personal Note…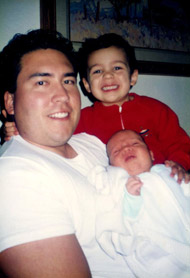 I am an all-or-nothing person, which shows up in how I strive to learn and apply more to our office. Unfortunately, that makes it challenging when you compete in physical events like I have in the past (multiple marathons, Olympic, Half and Full Ironman distance triathlons as well as racing bicycles for Victory Velo of Auburn as a Cat 3 Master's Bike racer).
Often pushing myself physically left me with less than optimal levels of energy and time for my family afterwards. Therefore, I have transitioned my life to discovering moderation. When the office is closed I spend time volunteering for William Jessup University in their Athletic Department, exercising, or just spending time with family.
My wife LeAnn and I were married in 2009 and have 7 children between us: Alexandra is married to Darren Rouanzoin and reside in Long Beach, CA where they serve the community at The Garden (which they founded). Brooke resides in So. Cal also and along with some friends from college founded 31 Bits. Jake played soccer and ran cross country for Colfax HS and working on his Bachelors in Finance. Carrick graduated from Del Oro and is an Assistant JV Basketball Coach for DO and is studying to be a Fireman. Cameron is attending Whitney HS and plays basketball for the JV program. Nolan will start high school at Whitney and is torn between soccer and basketball (now both winter sports locally at the HS level). Russell still hasn't found his sport and will be attending Western Sierra Collegiate Academy. Ezra, our Grandson, was born in 2013 and is a joy to be around. Our family attends Bayside Church at Blue Oaks.
Diet & Exercise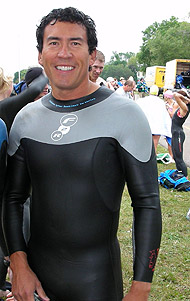 I field lots of questions about diet and exercise from my patients and in the gym. Many people assume that my current state of health and fitness have come easily or that I was born with blessed genetics. While I cannot blame anyone else for my past physical appearance, I would estimate my genetics do not lend to being slim. In 2004 I was 270 lbs. and at 31% body fat. I was near Type II diabetic with my labs showing glucose impairment, abnormal liver enzymes (not from drinking alcohol but from too much circulating fat in my system), high triglycerides, cholesterol, etc.
Read these words: I CHANGED MY LIFESTYLE. It wasn't a diet. I had done "diets" before and made progress only to go back to my "lifestyle" and have all the weight/fat return with a little extra as a lesson. With my new lifestyle my body morphed over time. I still fight the tendency to raid the pantry for Oreos and other baked goods at night, but I know that what we eat makes as much or more of an impression on how we look that exercise. If I had to pick just one thing to work on to improve how much body looks and functions: it would be my food choices over exercise. Exercise is very important but you can make more profound change in health with diet.
Chiropractors need Chiropractic care too!
I have been under regular Chiropractic care on a Wellness basis since I was 15 years old. What does that mean? It means I get examined and adjusted if needed about 2 or more times/month. Does that mean I am in pain when I get seen by a fellow DC? Not usually.
Wellness care to me is about making smaller corrections before my body fails and needs more intensive treatment. It is about prevention and preservation, improving function, optimizing health…a better lifestyle!
Now, I maintain close to a single digit bodyfat% and all of my lab tests show I am healthy again. I plan on hedging my bets and keeping it that way. I want to enjoy playing with my children and grandchildren someday…actively, not from the sidelines.
CHIROPRACTIC CARE »
"Enough about me! How can we help you improve the Quality of your Life with Safe and Natural chiropractic care? Give our Rocklin office a call today. Take the first step towards better health."
---
Dr. Vincent Hoffart | (916) 632-8315